Thu, 24 Oct 2013 18:12:21 +1100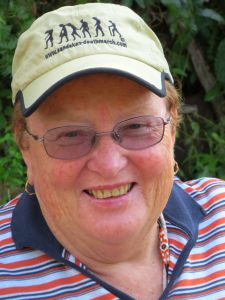 Hi Tham,
I am resending Maureen's Testimonial to this email address for inclusion of the August 2013 Tour, I hope you are looking after those knees and not doing too much trekking…… Once again 'Thank You' for your attentiveness to our needs and the pleasure of meeting your Parents and Brother at the Family Farm….
I am attaching Maureen Weckerts Testimonial for you to put on your website…
'I have just relived our August 2013 Sandakan – Ranau Death March trek after seeing Thams photos on the TYK Tours website.
Congratulations, Tham, Lynette, Neil, Peter, Jimmy. Duon, Jeffrey and Isha on a fantastic trip. Good Accommodation, Food, Safety and much fun and laughter with a great group of fellow trekkers. Listening to Lynette with her fantastic knowledge of the 2nd World War in Borneo (Sabah) POW Camp and Death March was exceptionally emotional. The trip was above and beyond anything that I expected. Keep up the good work'
Maureen Weckert
---
Sat, 28 Sep 2013 20:50:12 +1000
Hi Tham,
I would appreciate you placing my testimonial on your website as follows:
I admit that I was also one of the 'Over and Under Brigade' as Marg explained, over 60 and under fit, I commend you and your team for the friendship offered and the extra level of support provided to all members of the trekking group, particularly to Marg and myself. While we did not walk every day and/or each leg of the walk, we achieved far more than we expected from the experience provided by being a member of this group.
Your dedication to the satisfaction of each member of the group experiencing the best of their individual journey combined with Lynette's endless knowledge of the happenings' along the way of this forced walk for our POW's provided us with a travel experience that will never be over shadowed.  Marg and I have travelled to many places in the world that have exposed us to wonders that can never be surpassed for their historical importance, like the Great Wall of China and the Grand Canyon in USA, but there has not been one event that can match the emotional significance of this trip.
The most memorable outcome from this experience for Marg, Maureen and myself was the closure of a chapter of our family history by understanding what 'really' happened to our family member, Private Peter Ripley Gale who died at the Sandakan camp before the 'Death March' started, and our ability to return his spirit to the company of his family in Australia.
We consider ourselves blessed to have been with a group of fellow trekkers that had similar interests to ourselves in finding more detail of lost loved ones, but who were also great company to be with and very supportive when needed. Lynette Silver with her knowledge and 'down to earth' approach to all things, coupled with her husband Neil's coordinated approach to timetables, were very much part of the high points of this tour experience – this combined with our personal experience of time spent with each of you during 'our non walking' segments of the tour, will remain with us for all time… Add to this, each of the memorial services most appropriately included in the tour itinerary and so expertly facilitated by Lynette and Neil with such dignity and respect for our lost soldiers, made this journey so much more memorable and complete for us.
I could not recommend you (TYK Tours) and your support team of Jimmy, Peter, Duin, Jeffery and Eisha more highly and, for those members of the public that have a small inkling of interest in what actually happened in Borneo while under Japanese control in 1942 to 1945, we commend this tour to you, but make sure that you select a tour supported by both Tham and Lynette Silver if you are looking for a complete and emotional outcome to your experience.
Clive Luscombe
---
Wed, 25 Sep 2013 13:00:42 +1000
I embarked on this trip as a pilgramage to my grandfather who died as a POW at Sandakan. Other members of my family, who were not a part of the trek, but went on the trip to Sabah joined our group at various stages. I found the trek to be educational, challenging and very emotional and can't begin to thank everyone who was a part of the journey from Tham and his amazing crew to Lynette Silver and all my fellow trekers. You all contributed to a part of my life I will forever hold in my heart. I would also like to thank everone for allowing and including my family in the memorial services.
Jackie
---
Wed, 25 Sep 2013 00:52:23 +1000
Hi Tham,
Being one of the 'Over and Under Brigade' (Overweight, Over 60 and Under fit ) I would like to thank you personally, Tham for all the care and attention that you gave to me on this very rewarding and very emotional trip.
TYK Tours should be congratulated along with Lynette and Neil Silver on making this trek one of the most rewarding times I have had in my life and for exceeding all of my expectations. As I wasn't able to participate in all of the trekking, the parts I did participate in, whilst being extremely hard in places, and to be able to complete these sections, with the help of your boys and other members of our group, made this all the more satisfying…
Thank you to the other participants on this trek, you were all amazing in your own personal efforts and the help that you provided to me will not be forgotten.
The whole tour ran like clockwork with transportation, accommodation and meals etc being delivered on time, even if it was 'Sabah Time'. Many thanks to our drivers, Geoffrey and Eisha.
The memorial services were carried out with great dignity and respect which honoured our soldiers as they should be honoured and the history that Lynette was able to present to us throughout the trek made it all the more memorable.
To be able to walk in the footsteps of our brave soldiers was indeed an honour and to bring the Spirit of my Uncle Peter Ripley Gale home to his family is something I will treasure forever.
Marg Luscombe
---
Sun, 22 Sep 2013 09:50:51 +0000
Dear Tham, Lynette and TYK Team,
I would like to extend my appreciation and thanks to all of you for organising our trek in August – I cannot recommend you highly enough to others who are interested in learning about, what was, a very tragic event during WWII. Our guides were knowledgeable, funny and went out of their way for us. Our drivers were equally patient. Lynette's detailed knowledge about Sandakan and the Death Marches bought to life the events and soldiers from our past. Tham's generosity and energy was unbounded. His enthusiasm for history, the local communities, Sabah's jungle, and care towards his team and us made the trip very special.
Finally, the time given to pay our respects at the various memorials from Sandakan to Ranau was much appreciated and will be cherished by anyone who walks the Death March, especially by those who have family that died in Sandakan, along the March or in the final camp.
Virginia Leitch
---
Thu, Sep 19, 2013 at 8:04 AM
Hi Tham
I have the most wonderful memories of my journey with your company. The trouble that you went to in so many ways made it a trip I will cherish forever. My heartfelt thanks go to you and your family for their hospitality, the great porters for their help and sense of humour. My thanks to Lynette for giving us the history and amazing depth of knowledge of the soldiers and events.
The food, accommodation and the group as a whole were great and your organisational skills are highly recommended and much appreciated.
Vikki Seekamp
---
Sun, Sep 15, 2013 at 11:11 AM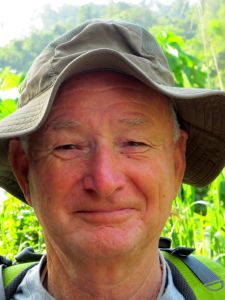 If you are interested in seeing places associated with Sandakan and the Death Marches, I can thoroughly recommended TYK Adventure Tours.
Tham, the drivers and our guides were fantastic and so accommodating. The accommodation was great and the food fantastic. Our entire party got along. Lynette's historical commentary about events and people only added to what was an already moving experience.
Alex
---